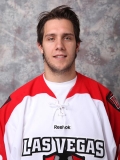 Chris Francis….he picks the Seahawks
============================
Who Wins the Super Bowl – Denver Broncos
Richie Crossley, UNLV – I say Denver and the final score will be 35-32
Eddie Del Grosso, Las Vegas Wranglers – I'm going with the Broncos 21-17
Matt Edlin, president of Las Vegas Jr Wranglers – Seattle by two.
Brad Fischer, Las Vegas hockey dad – Seahawks by 10 points
Chris Francis, Las Vegas Wranglers – The Seattle Seahawks, 28-14
Anthony Greener, coach AA Las Vegas Jr Wranglers 18u –  I like the Broncos. Never bet against Peyton Manning
Jeff Hajner, Las Vegas Mustangs, Melfort Mustangs, Air Force – Broncos 27-24
Connor Haney, pro hockey – Seattle for sure and the total will be 41 – Seattle wins 21-17
Roy Henderson, Canada, Global Hockey Camps and Clinics – Seahawks by six
David Hoernicke, Las Vegas hockey dad – Denver by 7. Sherman has nothing to say.
Zach Jewby, former player for WSHL Salt Lake City Moose – Well, I have to go with my second favorite team and go with Seattle by 3
John McNicholas, Las Vegas hockey dad – Seattle 4 points
Tim Miller, Alaska hockey dad of goalie Talon Miller – Denver by a field goal
Las Vegas hockey dad Orlando Montoya – Broncos 34, Seattle 24
Will Munson, AAA San Diego Jr Gulls, Billings Jr Bulls, Nichols College – This will be a close one – Seattle by one
Rob Pallin, Vegas Hockey Hall of Fame coach now in Hungary – Denver by 9
Frank Gramps Perone – 2014 Vegas Hockey Person of the Year – I like Denver to win
Chris Raveling, roller player with Las Vegas Battalion – Denver 24-17
Gayle Raveling, roller hockey mom – Denver, because they wear the same team colors of my Chicago Bears who did not make it.
Angelo Ricci, head coach AAA Colorado Thunderbirds – Denver 34-27; After more analyzing going to change Broncos to win 27-24.
Nick Robone, Vegas Hockey Roller Hall of Fame – Broncos by 3
Tony Robone, Las Vegas hockey dad – Denver wins by 10
Eddie Samuels, Las Vegas Mustangs, Victoria Salsa, Billings Jr Bulls, Fairbanks Ice Dogs: It is all Denver by 10 points
Jimmy Samuels, roller hockey Crystal Palace – Broncos take it home. I am predicting a 17-10 win for Denver
Micah Sanford, Vegas Hockey Hall of Fame – Denver by 10. I think they will stomp the Seahawks.
Pete Trimboli, Las Vegas hockey dad – Denver by 2
Greg Yocum, Las Vegas hockey dad – Seattle 24-20
Scott Zucker, Las Vegas hockey dad – Broncos by three
===
Send your picks to leesamuels07@aol.com
===