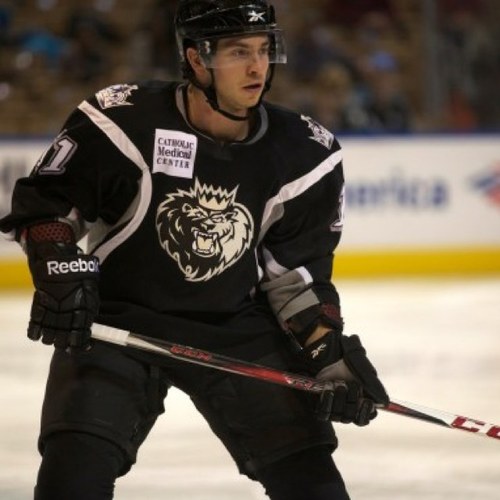 Goal scorer Hunter Bishop to skate for Rob Pallin's club in Innsbruck, Austria
Friday, May 20, 2016
By Lee Samuels
Las Vegas coach Rob Pallin today announced two major signings for his HC TWK Innsbruck hockey club which plays in the EBEL Austrian Elite League. Rob is going into his first season as the head coach. 
Today, in a breakfast meeting with reporters, Rob announced he has signed these two players:
//HUNTER BISHOP, FAIRBANKS
Hunter played at Ohio State, was in 128 AHL games, 140 BCHL game, 177 points.
"Hunter played for me on the 2004 Pacific District Select 17u team. He is very fast, has a great shot, is a hard working forward."
//TYLER SPURGEON, EDMONTON
"Tyler is a heart and soul type of player. He is the hardest working player in every game. Tyler is the brother of Jared Spurgeon with the NHL Minnesota Wild," said coach Rob.
Tyler was a third round draft pick of the NHL Dallas Stars, played in 156 AHL games.
Coach Rob plans to depart for Austria on July 28. The main training camp for Innsbruck begins August 8.