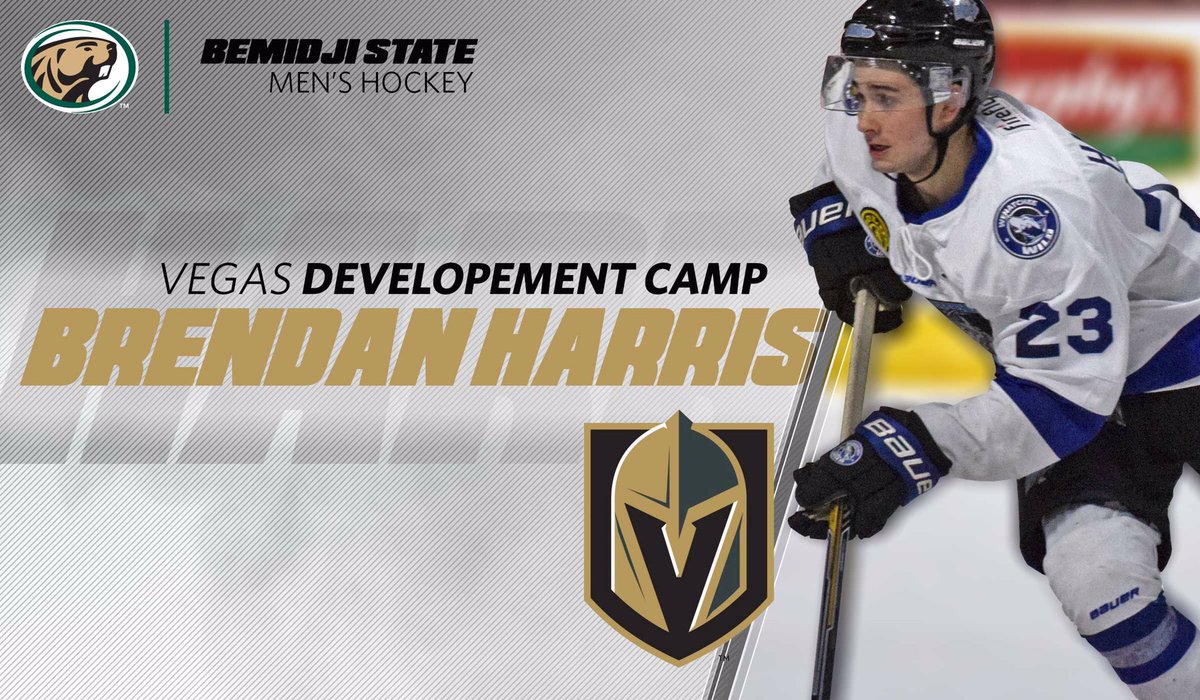 Hometown skaters Kenny Brooks and Brendan Harris of Las Vegas are on a 44-player roster for the NHL Vegas Golden Knights Developmental Camp this week. Kenny last season played for the ECHL Colorado Eagles and Brendan graduated from the BCHL Wenatchee Wild hockey program. Brendan is committed to play with NCAA Bemidji State this fall.
The Golden Knights #1 draft pick Cody Glass will be skating in the Developmental Camp as well. Cody last season skated for the WHL Portland Winterhawks. The camp will run Tuesday through Saturday with all activities set for the Ice Center on Flamingo Avenue in Las Vegas.
GOLDEN KNIGHTS 2017 DEVELOPMENT CAMP ROSTER AS OF JUNE 26:
(Players are listed in alphabetical order by last name)
Forwards (24): Patrick Bajkov, Alex Barre-Boulet, Kenny Brooks, Nick Campoli, Jack Dugan, Reid Duke, Lucas Elvenes, Cody Glass, Jayden Halbgewachs, Brendan Harris, Tomas Hyka, Ben Jones, Keegan Kolesar, Jake Leschyshyn, Josh Melnick, Darian Romanko, Jonas Rondbjerg, Jake Slaker, Martin Sundberg, Nick Suzuki, Alex Tuch, Max Veronneau, Sebastian Vidmar, Tyler Wong
Defensemen (15): Jake Bischoff, Erik Brannstrom, Nikolas Brouillard, Dylan Coghlan, Wyatt Ege, Max Gottlieb, Nicolas Hague, Grant Hutton, Michael Kim, Dmitry Osipov, Alexey Solovyev, Keoni Texeira, Matthew Timms, Will Warm, Justin Wells
Goaltenders (5): Griffen Outhouse, Jiri Patera, Artur Pavliukov, Logan Thompson, Maksim Zhukov
=========================================
The NHL Vegas Golden Knights have their Developmental Camp beginning this Wednesday at the Las Vegas Ice Center.