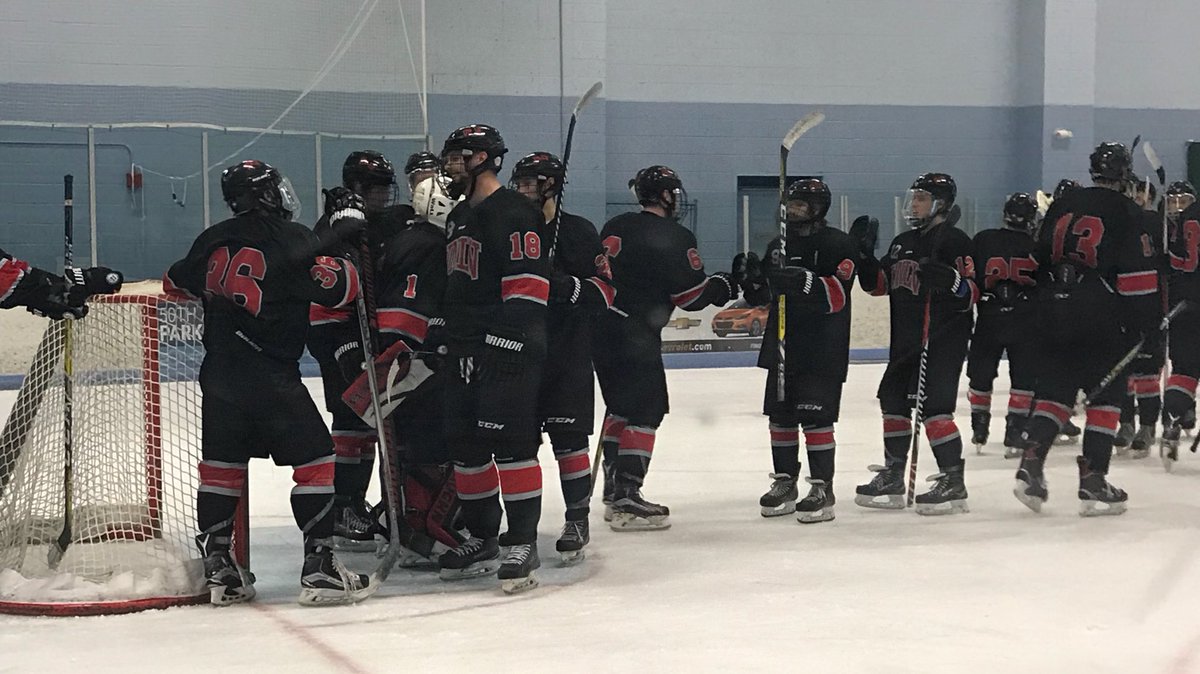 UNLV celebrates after beating Colorado State for their 15th win last weekend
Monday, December 4, 2017
By Lee Samuels
The UNLV Rebels are off to an explosive 15-5-0 start which included a win over #1 ranked Minot in their first season in ACHA D1 and are now on their semester break.  Head coach Anthony Greener sized up the first half of the season and what to expect when the Rebels return to action.
"Starting off when we recruited our players we knew what they would bring to the table.
"We have by far the best set up and the best fans (at City National Arena). We haven't played against a team with fans like ours. Our home game are an amazing atmosphere to play in
"We are playing good right now like I told our team this past weekend – but we are no where near our potential. We are trending in the right way though.
'We practice for two more weeks, have our Christmas party. The players then go home for two weeks and will be back on the second of January," Greener said.