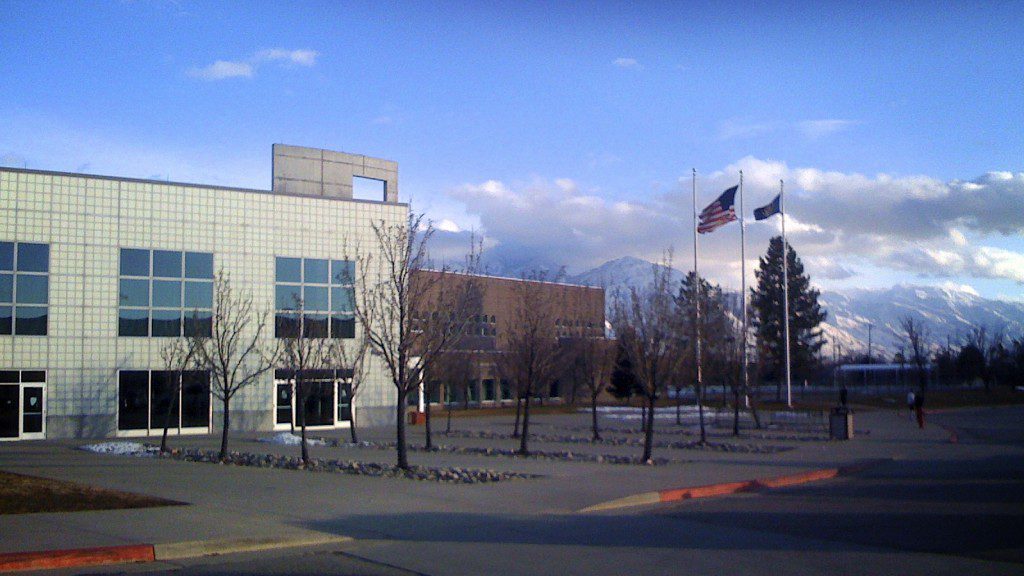 Salt Lake City Sports Complex – Home of ACHA D1 Utah hockey team
Wednesday, October 3, 2018
================
Friday, 7:30 pm local time
ACHA D1
UNLV 4-0-0 at Utah University 2-0-0
Salt Lake City Sports Complex
================
By Lee Samuels
Salt Lake City – Coach Anthony Greener and his unbeaten UNLV Rebels head here Friday night for their first road trip of the season. Both teams are unbeaten. Greener said "…Utah is a lot more skilled this year. They have transfers and some good young fast skaters. This is not a normal Utah team and we have to deal with it."
Utah opened its season against a pair of local rivals and beat Utah State 6-0 and Weber State 6-3. Both of those clubs are ACHA D2 but historically have been very solid teams.
UNLV must also deal with Utah's Joey DiBenedetto who played three seasons as a goal scorer for AAA Las Vegas Storm 18u, 16u teams. Joey is a transfer from NCAA Curry College, a D3 team. He is from Fairbanks where he played for the AAA Alaska All-Stars bantam team and a season with the South Anchorage High School team.
Greener plans to take 26 Rebels players on this trip. "Usually your first road trip includes a lot of team bonding, away from home for the first time.
"However, Utah will have a big crowd in the arena on Friday night ," Greener said. "We need to get off to a quick start to get the crowd out of it and set the tone our way for the weekend."
UNLV's lineup will include a massively great defenseman in Eric Williams, a former captain with the WSHL Ontario Avalanche. Eric, from Henderson, Nevada, is a transfer from NCAA Chatham University D3 in Pittsburgh. 
Greener said he will soon announce his goalie rotation for the two game weekend series.
UNLV's TOP FIVE GOAL SCORERS
6 – Cody Williams – captain
4 – Bryce Woodward
3 – Paxton Malone
2 – Joseph Kaszupski
2 – Zach Lawson
2 – Sean Plonski
From The Blue Line – It's going to be chilly all weekend in Salt Lake City with temps in mid 40s…Faceoff for the two-game weekend series will be 7:30 pm on Friday and Saturday evening.
https://rebelhockey.com/site/?page_id=10